AGE 14+ | 2-4 Players | 15-20 Min
Regular price
Sale price
$15.00
Unit price
per
Sale
Sold out
Annihilator, the world devouring banana slug, is on course for it's next course: Planet Earth! Appease Annihilator, unveil the prophecy, and discover the chosen one!
View full details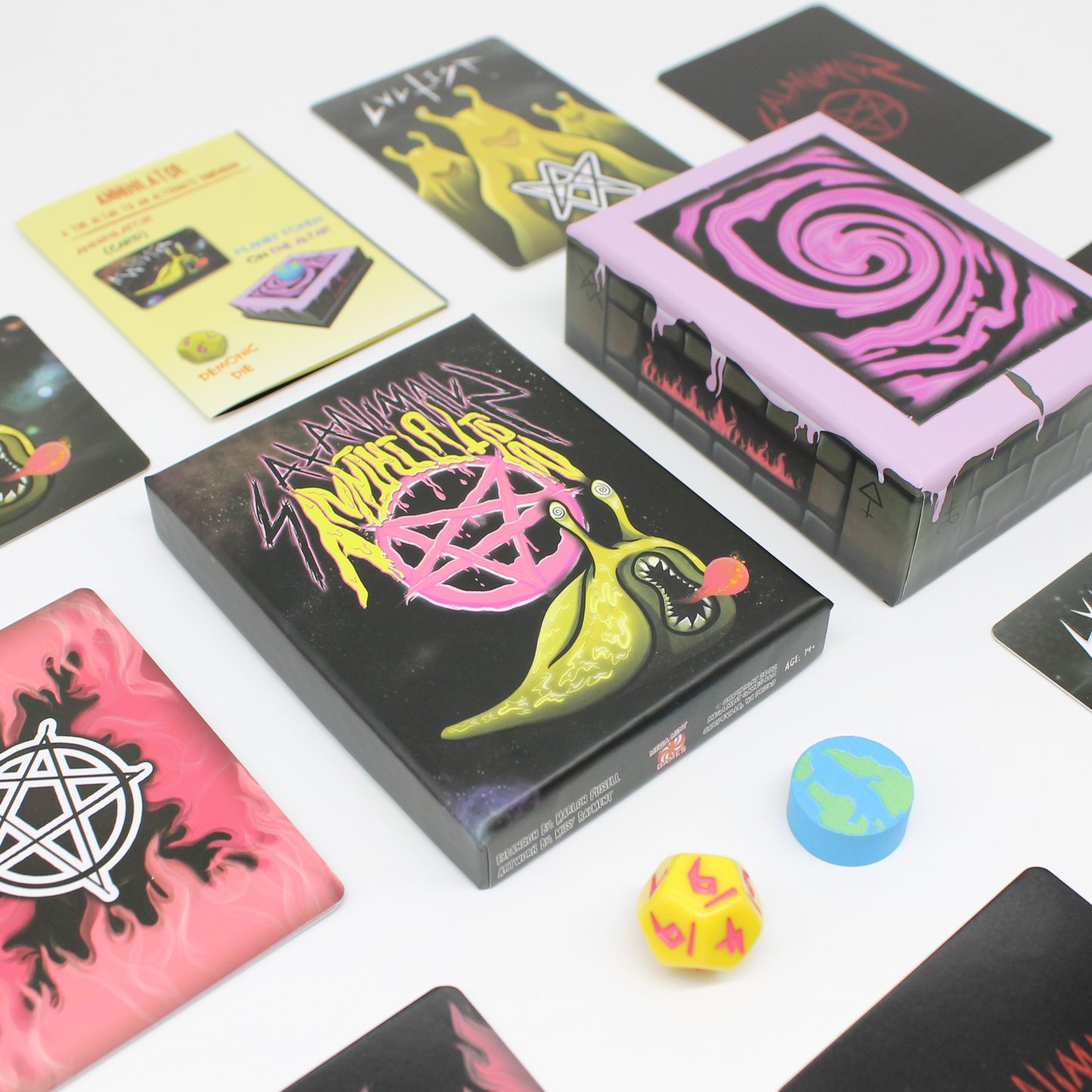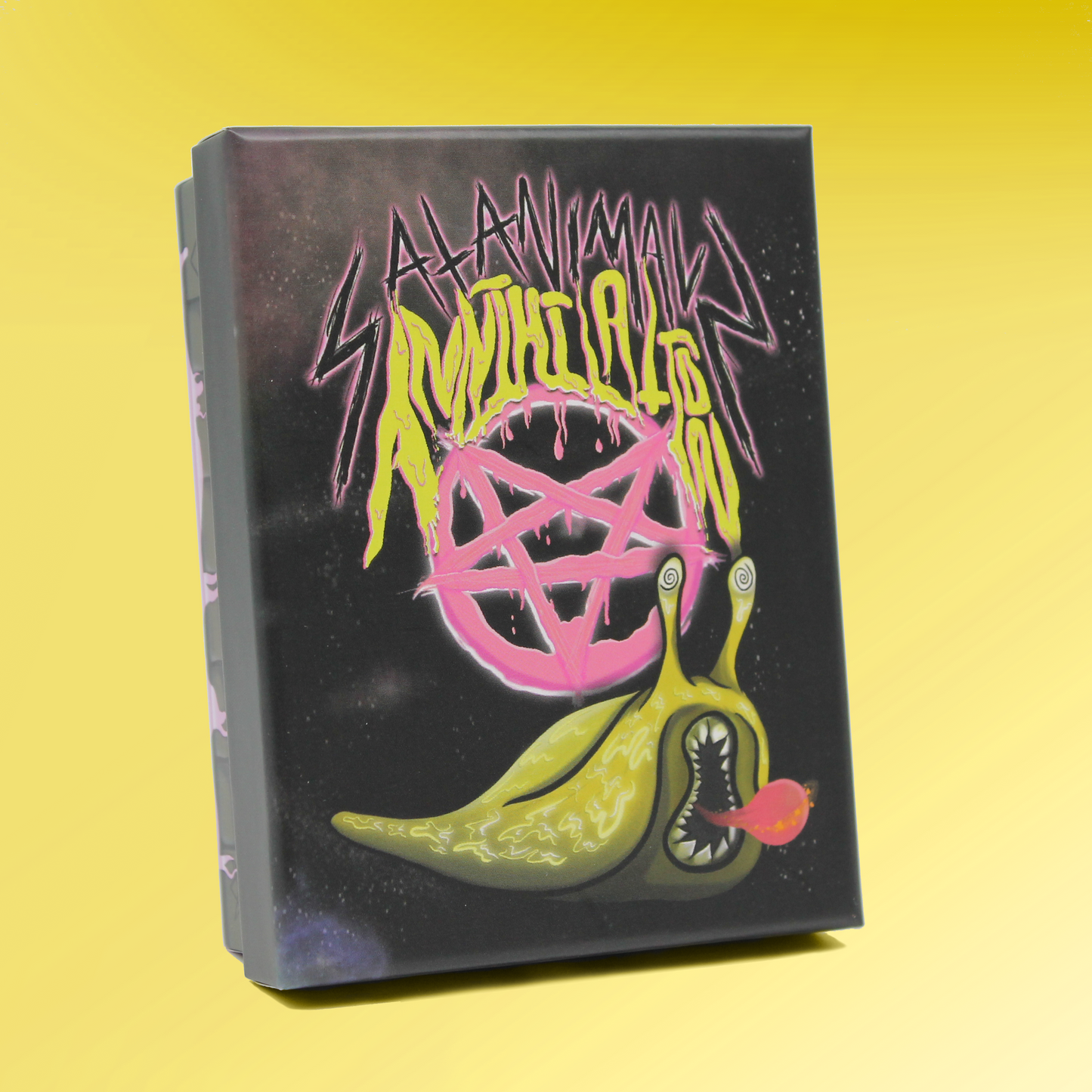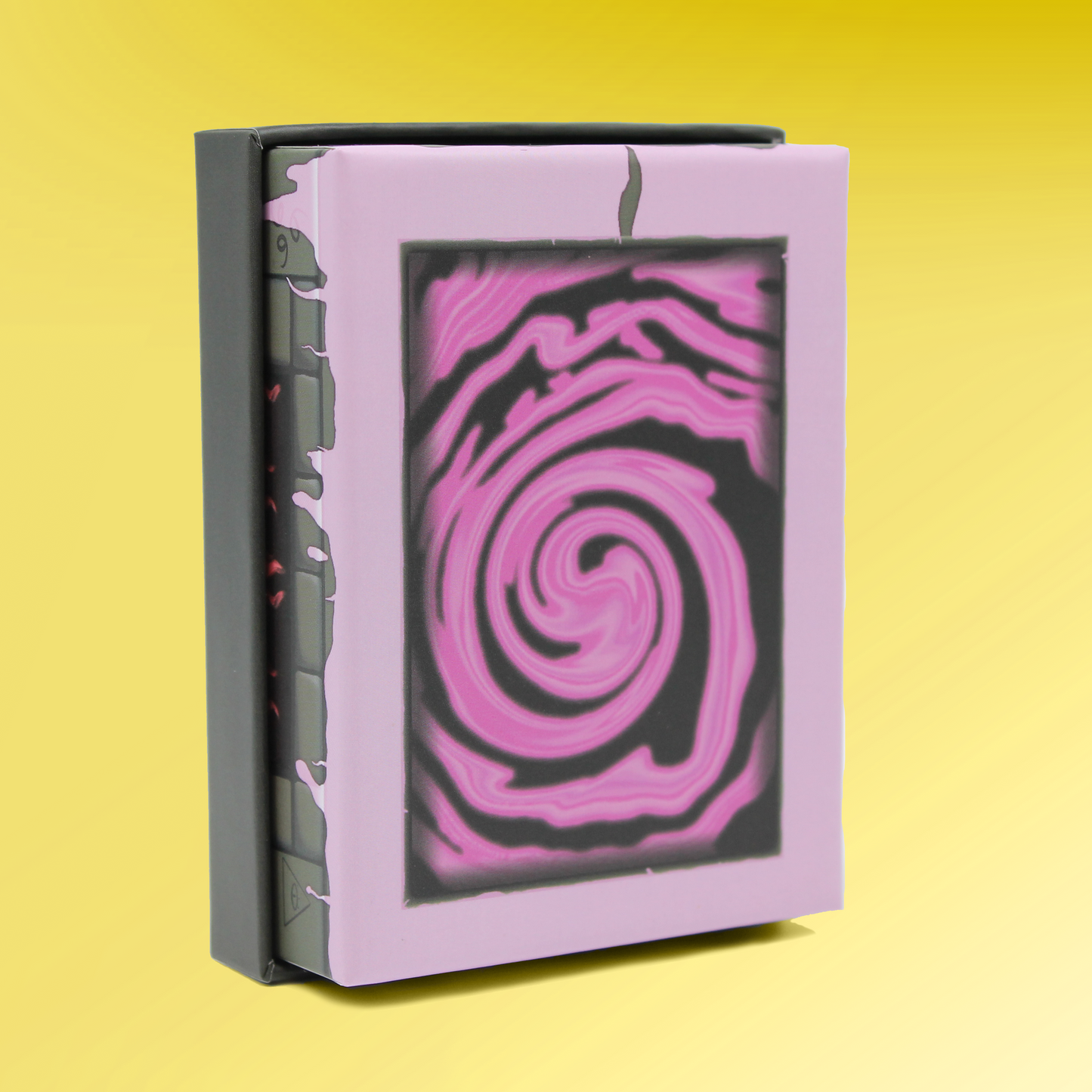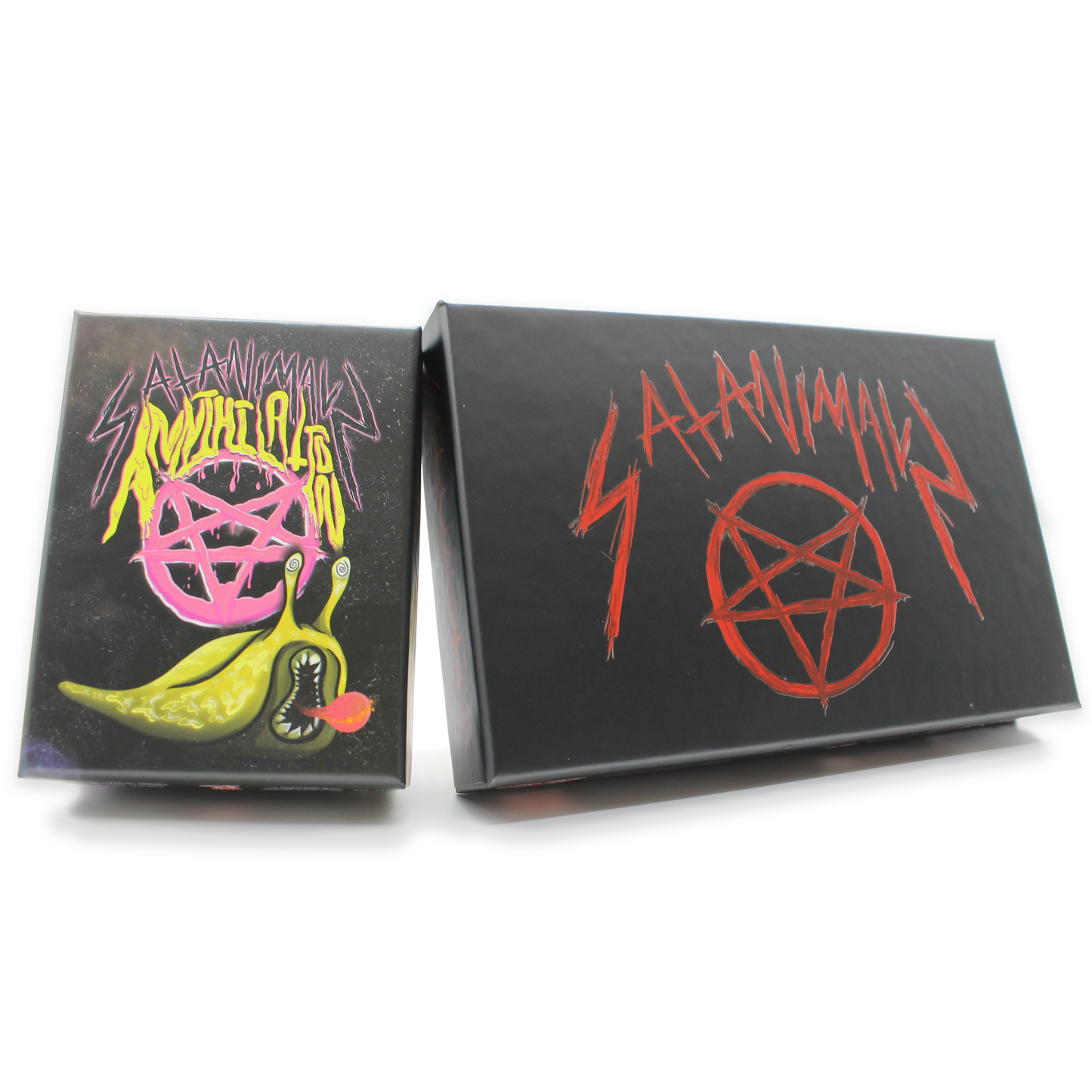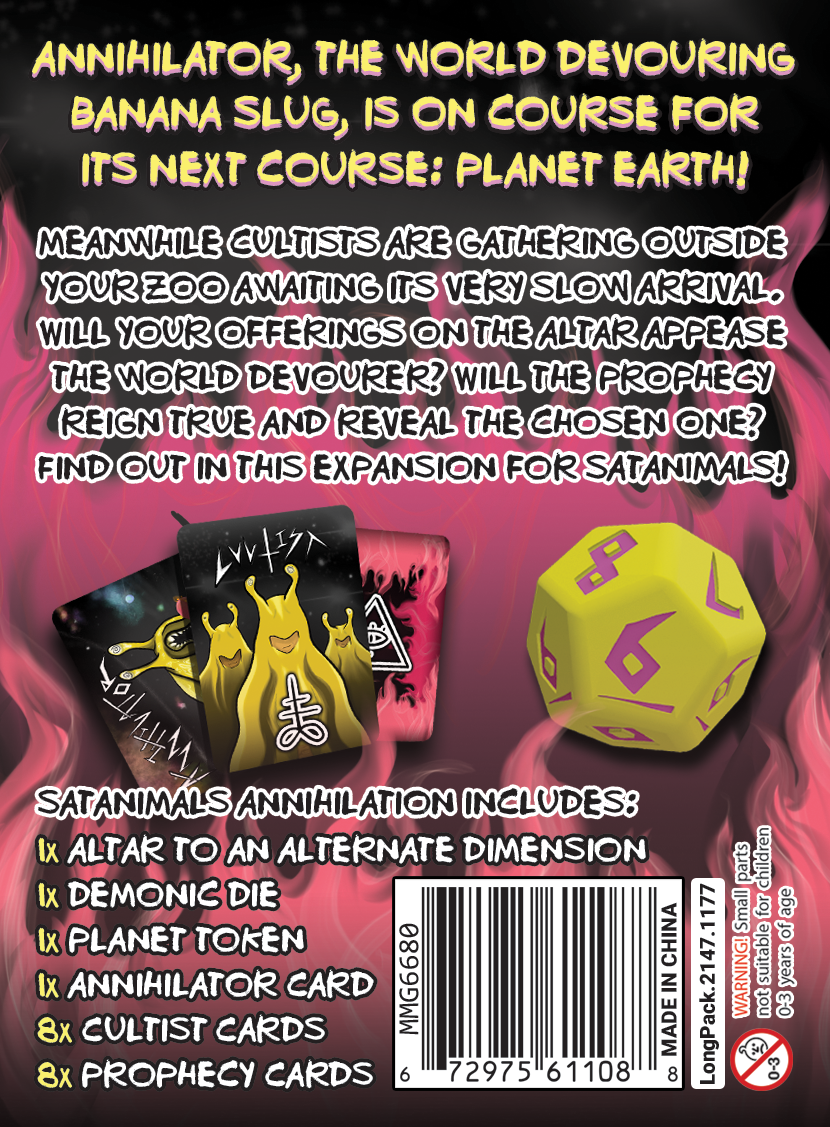 Place Offerings on the Altar

Place offerings on the 'Altar to an Alternate Dimension' to appease Annihilator.

Gather Cultists at your Zoo

Utilize Cultists for sacrifices or hold onto them in the hopes that one may be picked by The Prophecy!

Unveil the Prophecy

One lucky Cultist will be revealed as 'The Chosen One' and will be worth lots of points!
Cultists are gathering outside your zoo awaiting Annihilators very slow arrival. Will your offerings on the Altar appease the world devourer? Will the prophecy reign true and reveal the chosen one?
SATANIMALS: Annihilation includes a physical altar for players to place offerings. Will you be the one to summon Annihilator and roll the demonic die?
While you're at it, you can now attract Cultists to your petting zoo! Will you sacrifice your Cultists or take the risk and hope your Cultist is the chosen one?
Components: 1 Demonic Die (Custom Engraved), 1 Planet Token (Wood + Screen Printed), 1 Annihilator Card, 8 Cultist Cards, 8 Prophecy Cards, 1 Altar to an Alternate Dimension, 1 Rules Sheet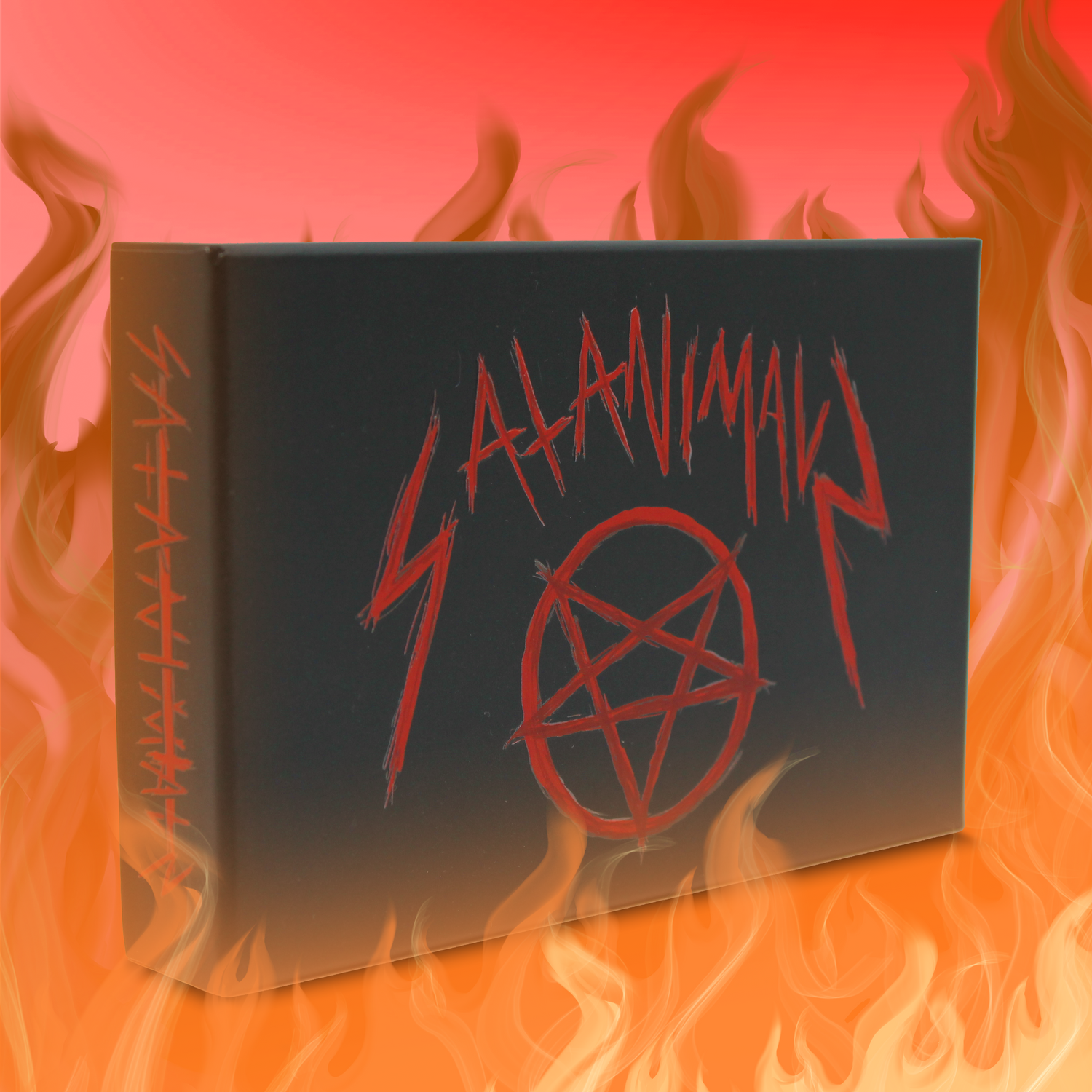 SATANIMALS - Base Game
Build a petting zoo, sacrifice your visitors, protect your Satanimals, and OBLITERATE your rivals!
SATANIMALS is a light-hearted, strategic card game where players gather satanic creatures, attract Visitors, and hire Zoo Keepers to build the ULTIMATE demonic petting zoo!
Check it out!
SATANIMALS: Annihilation is an expansion and requires the SATANIMALS base game in order to enjoy!