AGE 14+ | 2-4 Players | 15-20 Min
Regular price
Sale price
$25.00
Unit price
per
Sale
Sold out
Build a petting zoo, sacrifice your visitors, protect your Satanimals, and obliterate your rivals! (2nd printing)
SATANIMALS is a light-hearted, strategic card game where players gather satanic creatures, attract Visitors, and hire Zoo Keepers to build the ULTIMATE demonic petting zoo!
Components:
127 Quality Cards
2 Wooden Tokens (Eternal Flame + Completed Zoo)
1 Badass Box (with sacrificial pit printed inside!)
and of course a Rules Sheet!
View full details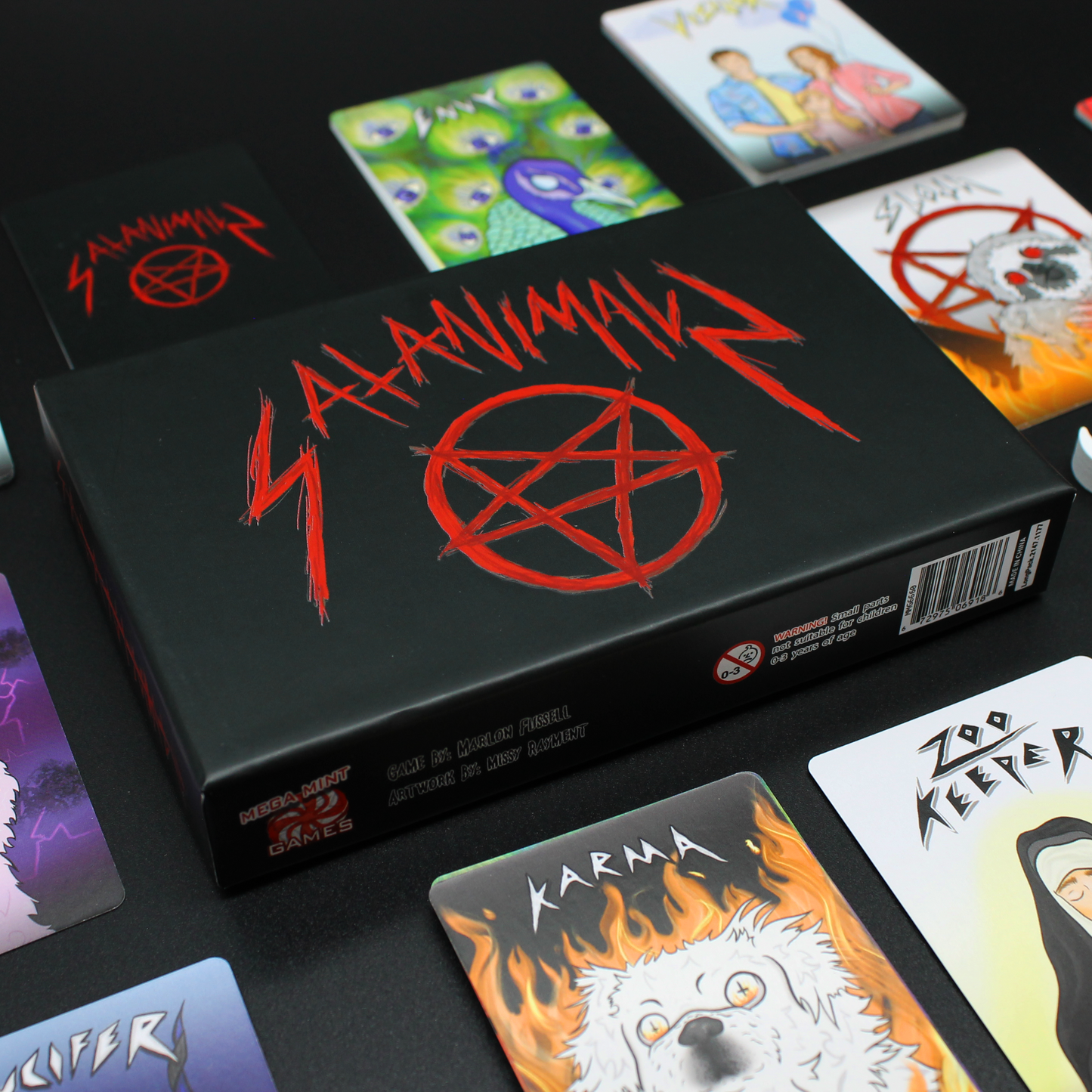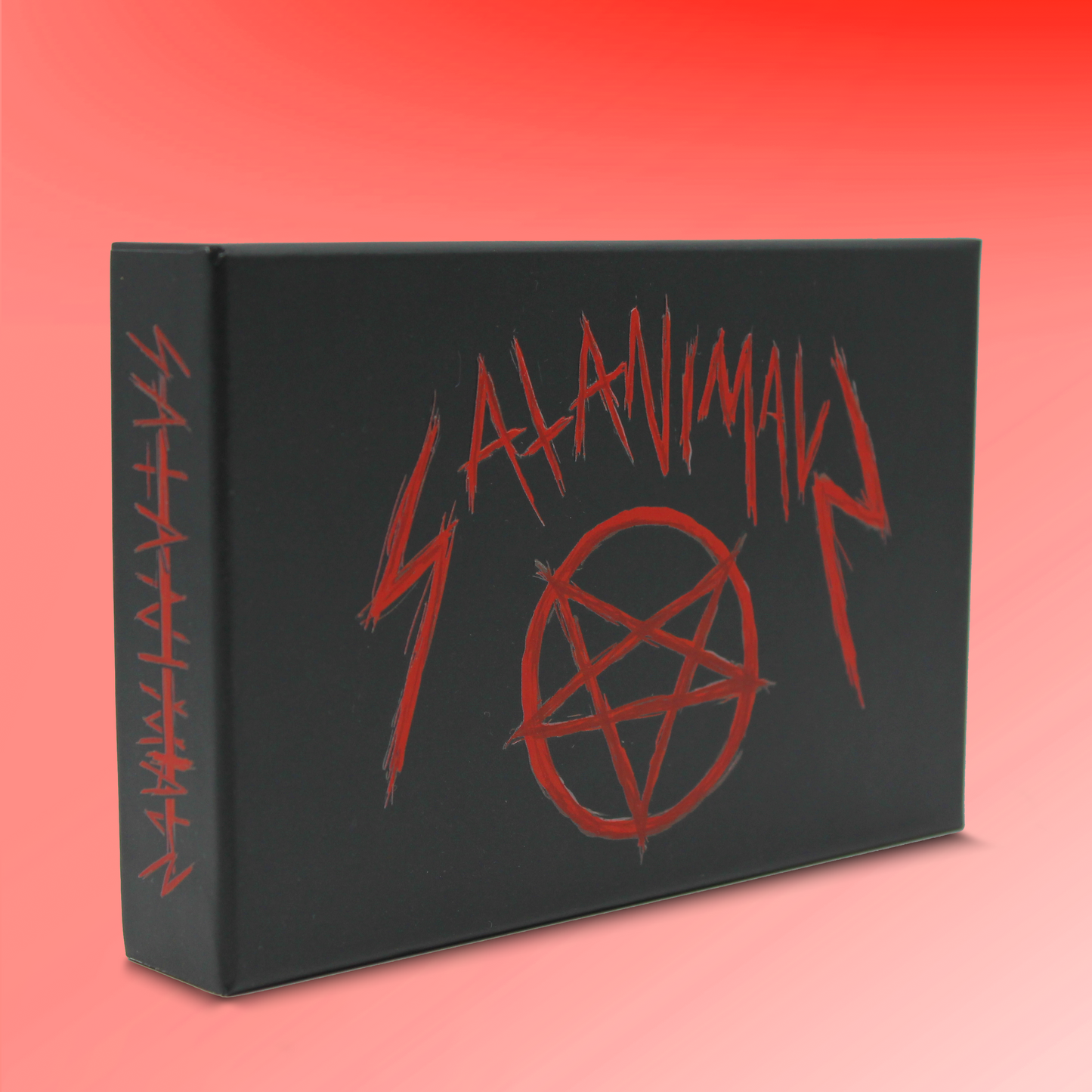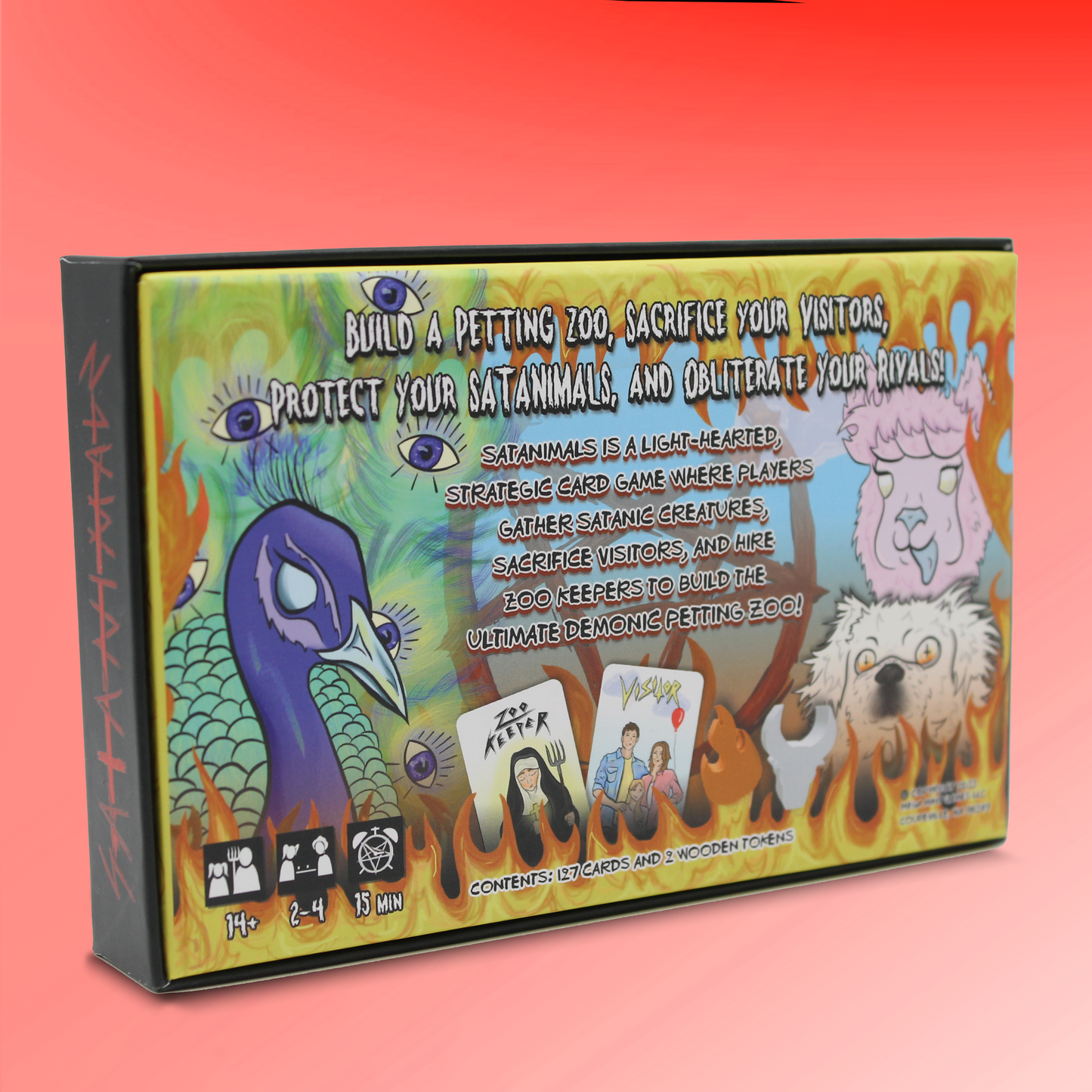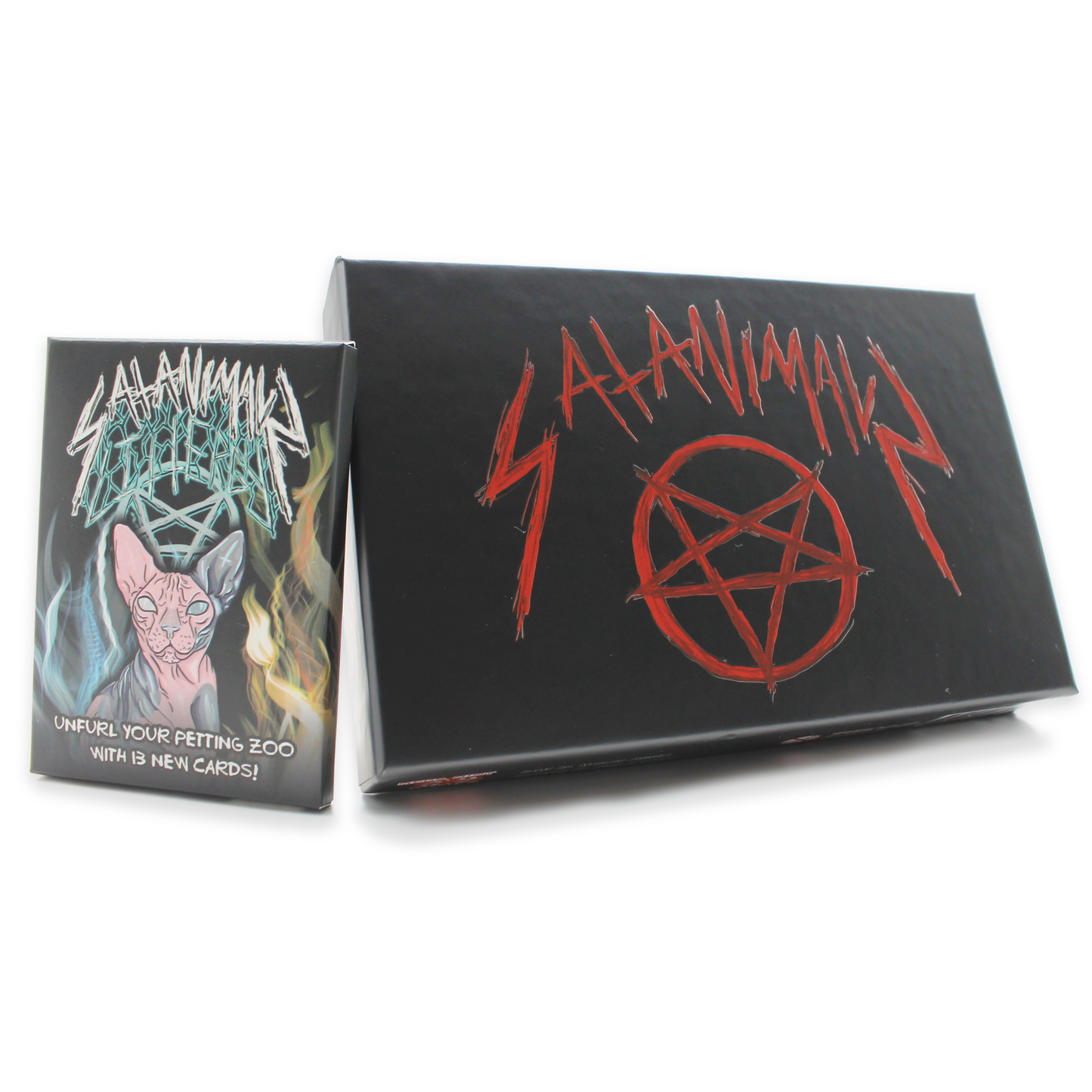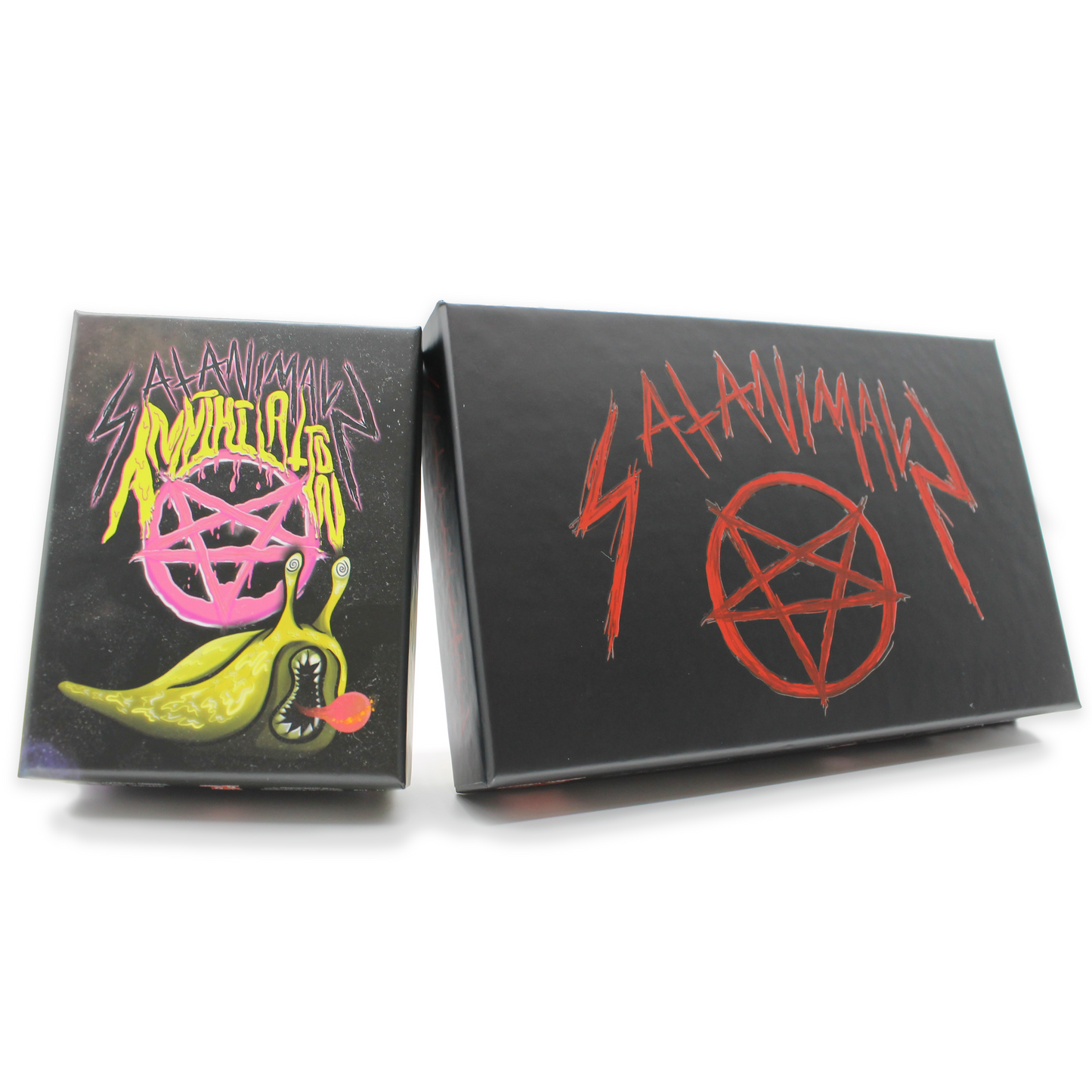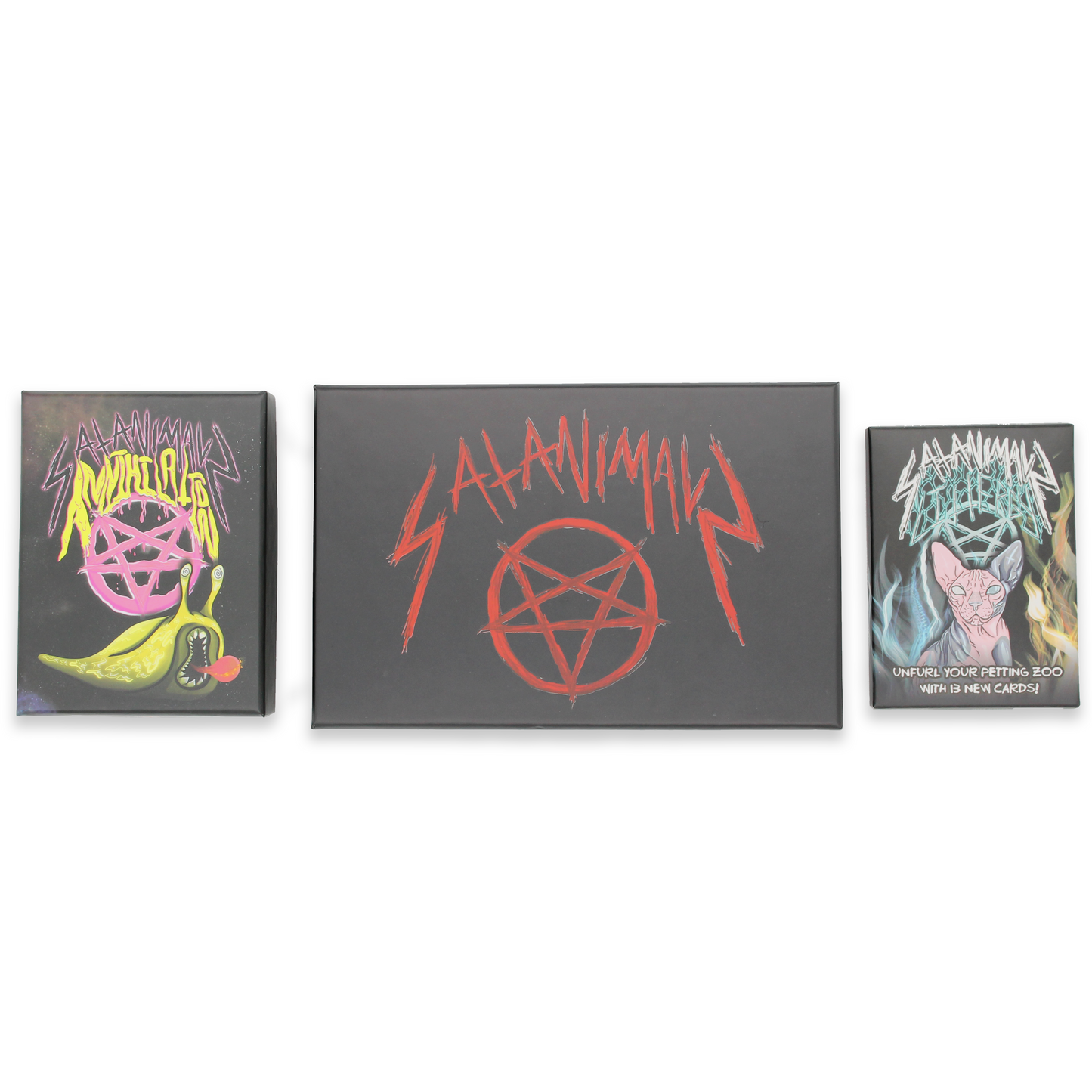 Build a Petting Zoo

Gather the 5 types of Satanimals and add them to your zoo. The more Satanimals the more points!

Sacrifice Your Visitors

Attract Visitors to your zoo! Keep them for points, or toss them in the Sacrificial Pit to attack rival zoos.

Protect Your Satanimals

Hire Zoo Keepers to help protect your flock from any nasty sacrifices conducted by your opponents

Obliterate Your Rivals

How will you build your zoo? Quickly, to catch your opponents off guard, or slowly, to amass a grand amount of points?
Unfiltered Gamer

"I Enjoyed it quite a lot... It came here the first day, we played it multiple times!"

Board Game Mechanics

"I Can't say enough good things about this game, I dig it! I can't wait to play it some more..."

Northern Dice

"We thoroughly enjoyed reviewing Satanimals and it's quickly becoming a go-to game for us"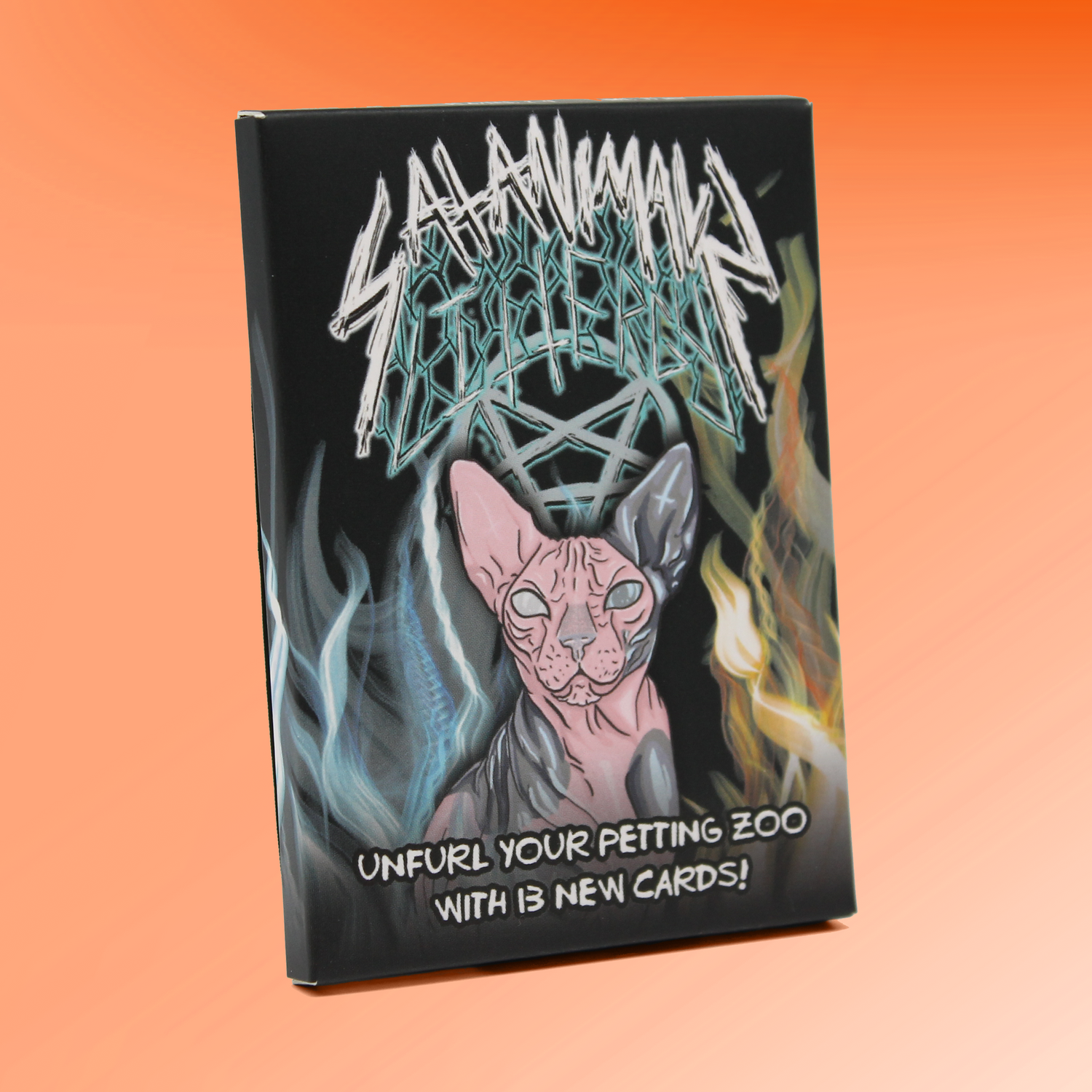 SATANIMALS: Littergy -
The Pyramids of Hell have opened... and the DEAD have risen! Expand your petting zoo with a trio of hairless cats, perform mass sacrifices, and raise the dead! :o
PLUS 4 new Main Attractions to spice up your demonic petting zoo.
Check it out!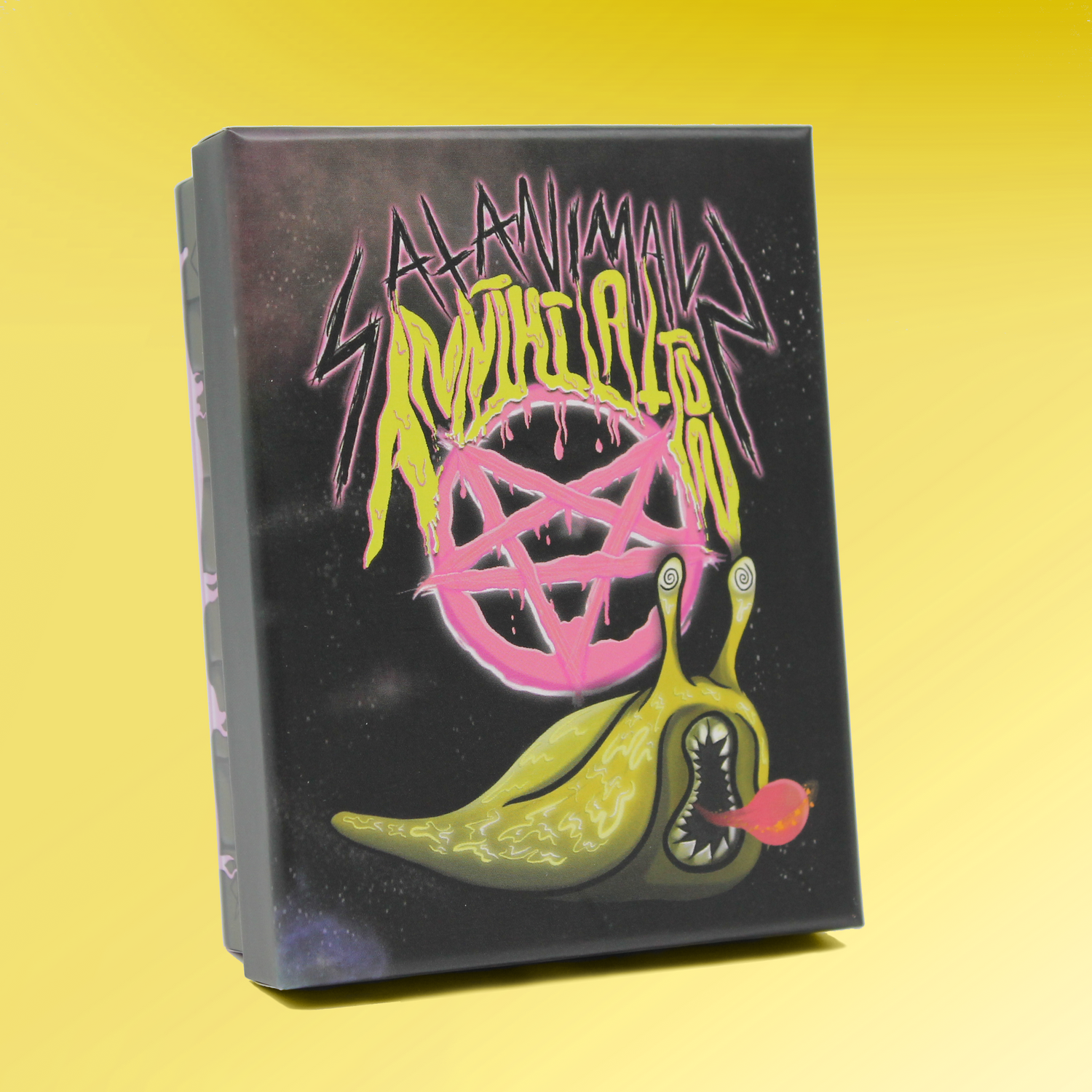 SATANIMALS: Annihilation -
Annihilator, the world devouring banana slug, is on course for it's next course: Planet Earth! Appease Annihilator, unveil the prophecy, and discover the chosen one!
PLUS gather Cultists, place offerings on The Altar to an Alternate dimension, and roll the Demonic Die.
Check it out!