AGE 14+ | 2-4 Players | 15-20 Min
Regular price
Sale price
$10.00
Unit price
per
Sale
Sold out
The Pyramids of Hell have opened... and the DEAD have risen! Expand your petting zoo with a trio of hairless cats, perform mass sacrifices, and raise the dead! :o
View full details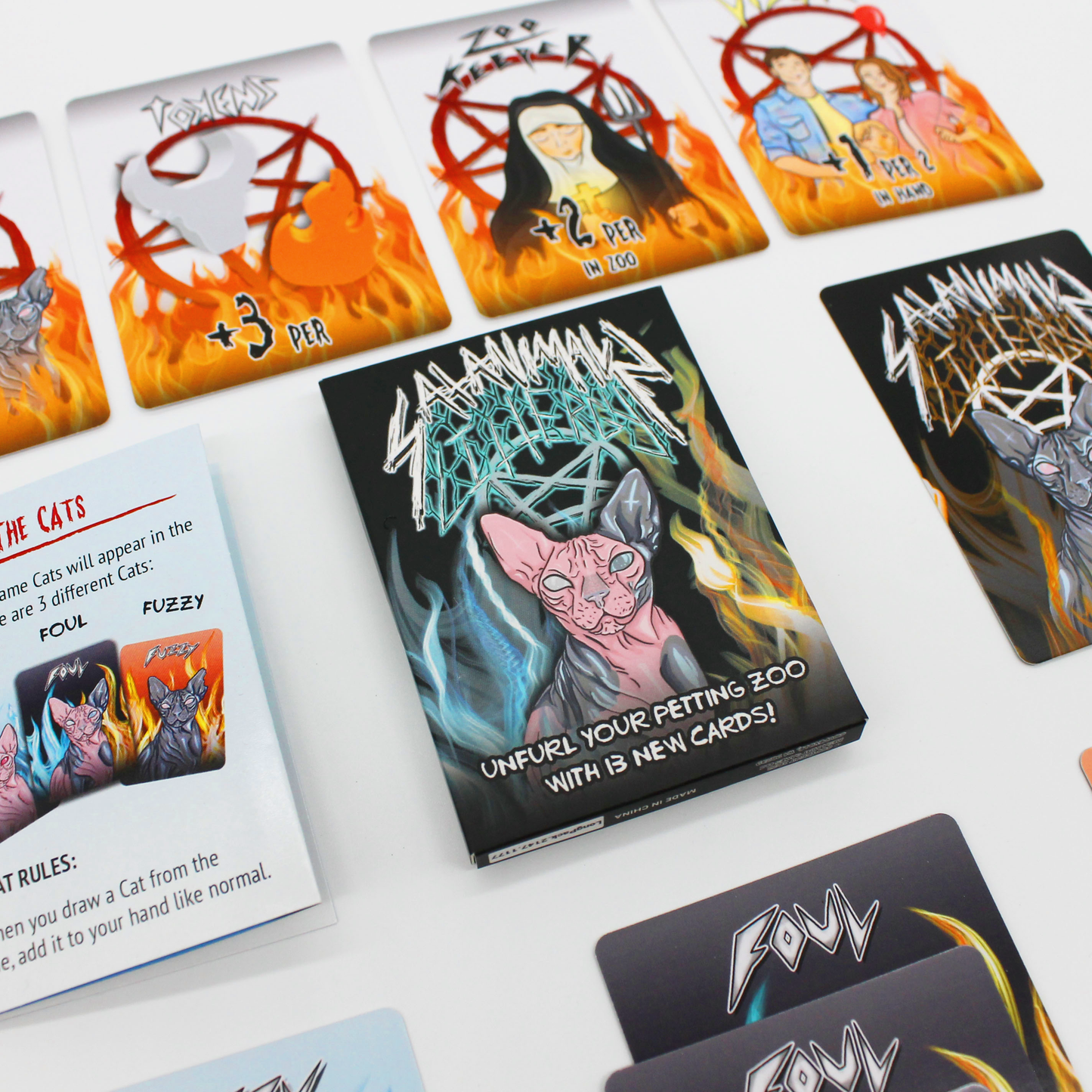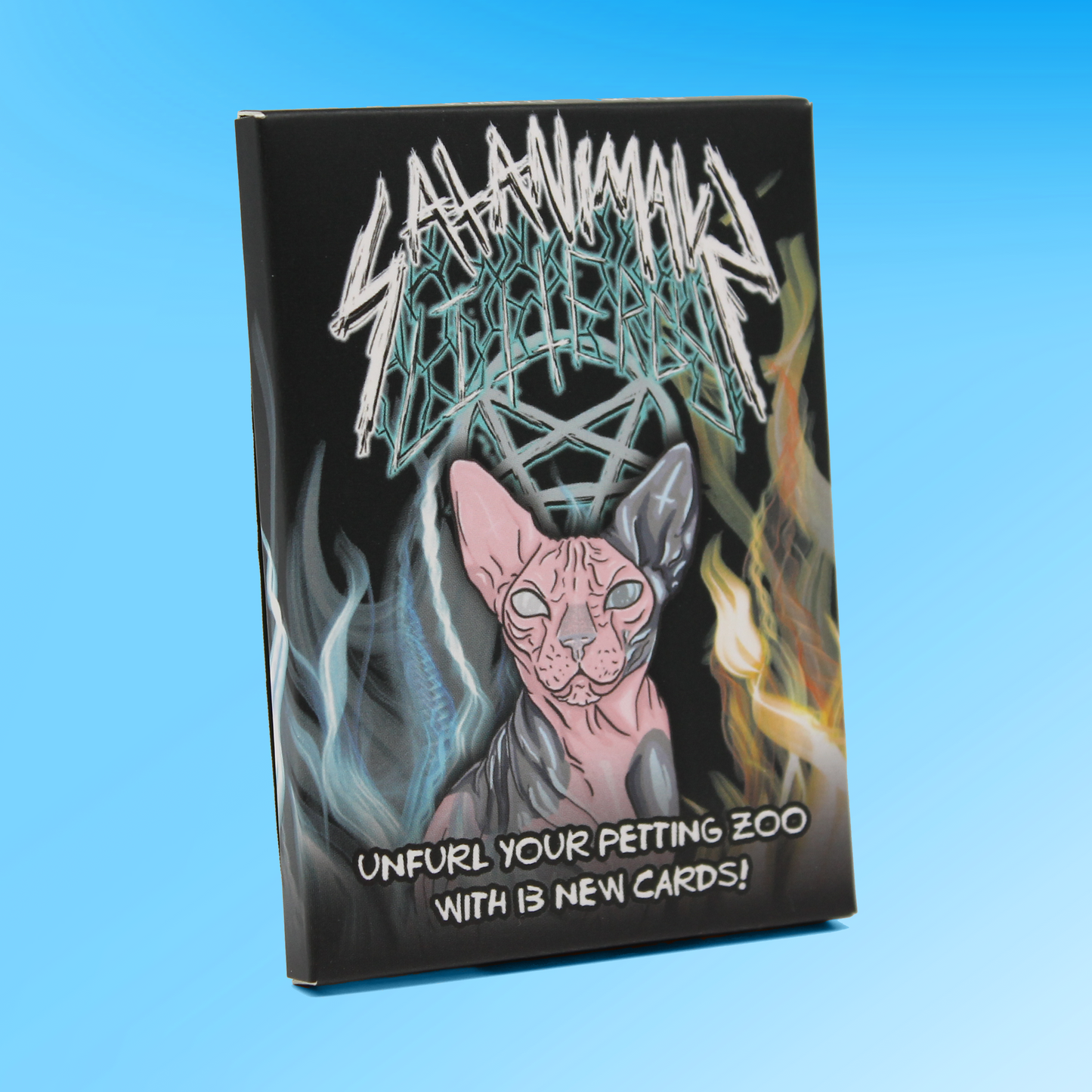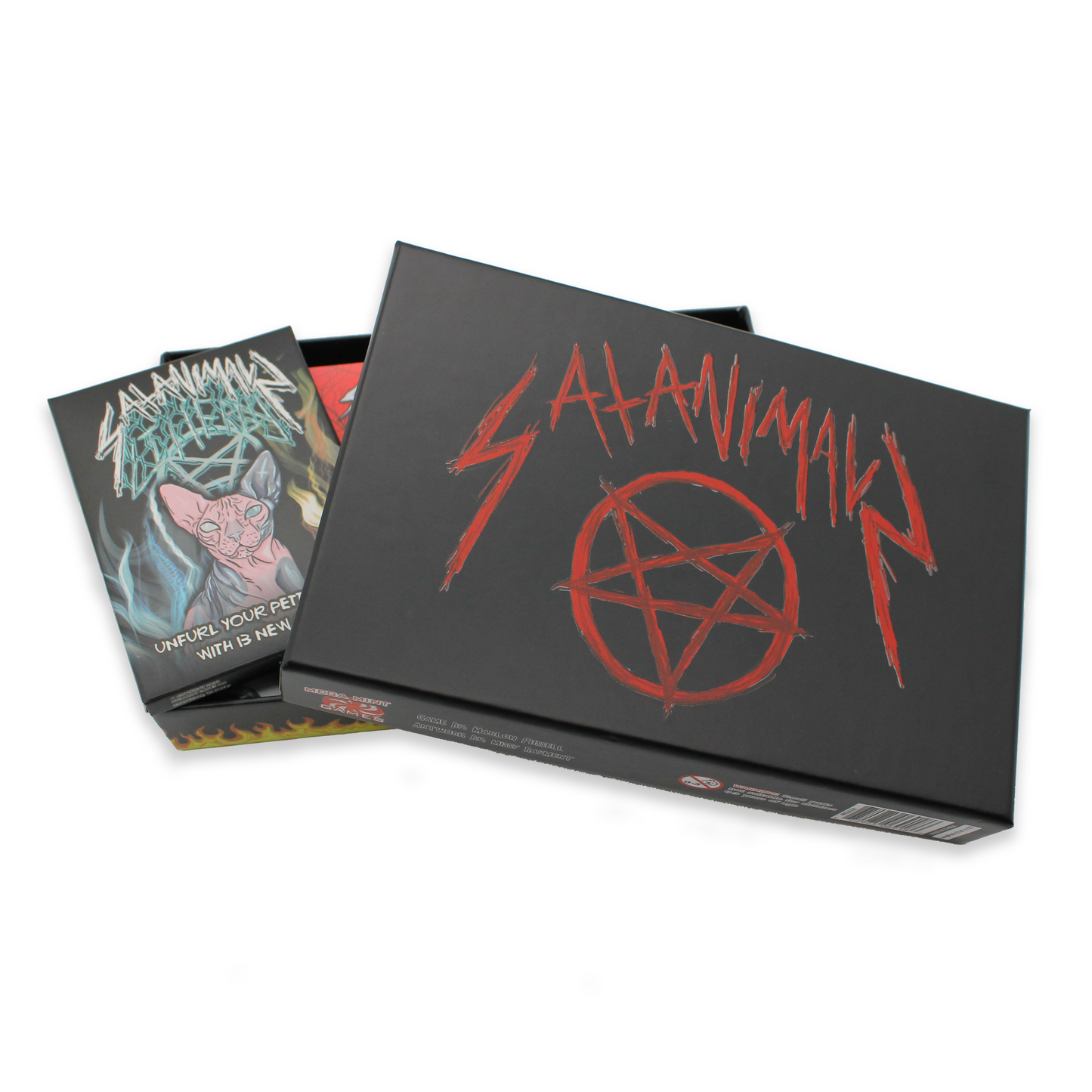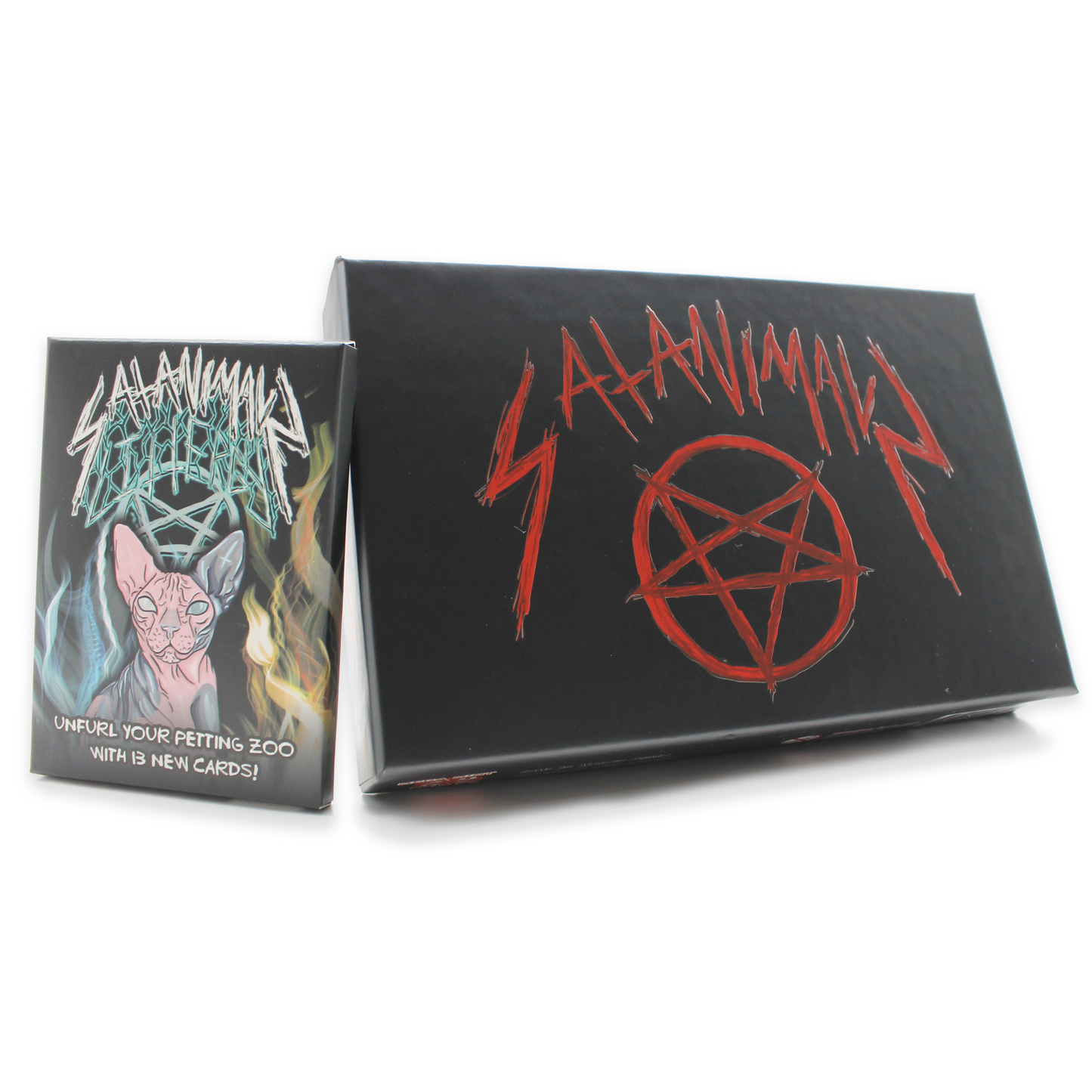 Mass Sacrifices

Force everyone to toss cards into the Sacrificial Pit!

Raise the Dead

Summon cards from the Sacrificail Pit and add them to your Petting Zoo!

Main Attractions

"We thoroughly enjoyed reviewing Satanimals and it's quickly becoming a go-to game for us"
Three cats (Fluffy, Fuzzy & Foul) join SATANIMALS with the abilities to perform mass sacrifices and raise the dead! Play cats into your Petting Zoo to force other players to sacrifice their cards. Raise the dead by stealing cards from the sacrificial pit!

Littergy also includes 4 new Main Attractions to spice up your ULTIMATE Demonic Petting Zoo strategy! It's no longer just Satanimals that score you secret points, it could be Zoo Keepers, Visitors or even the Eternal Flame!
Components: 9 Cat Cards, 4 Main Attraction Cards, 1 Divider Card, 1 Rules Sheet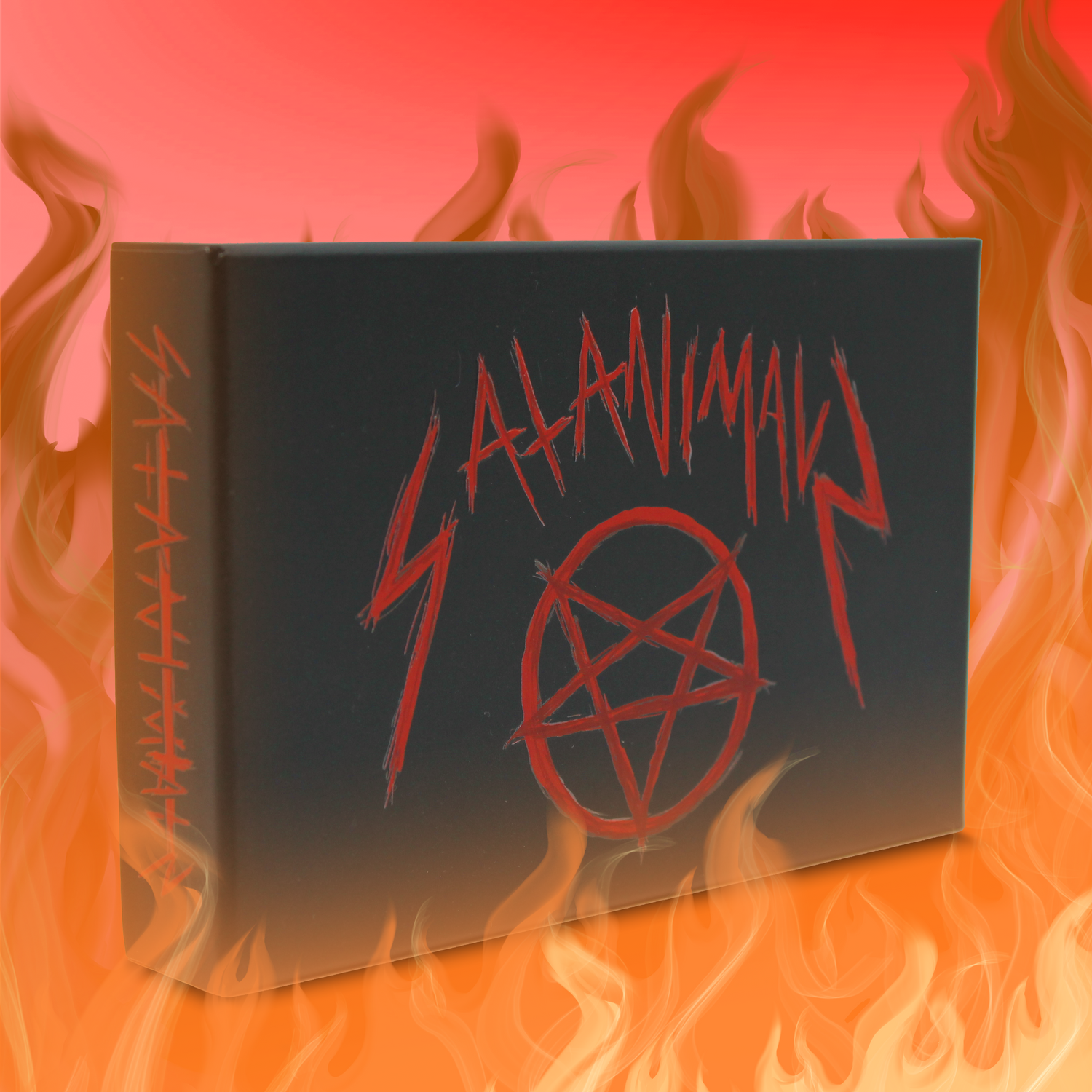 SATANIMALS - Base Game
Build a petting zoo, sacrifice your visitors, protect your Satanimals, and OBLITERATE your rivals!
SATANIMALS is a light-hearted, strategic card game where players gather satanic creatures, attract Visitors, and hire Zoo Keepers to build the ULTIMATE demonic petting zoo!
Check it out!
SATANIMALS: Littergy is an expansion and requires the SATANIMALS base game in order to enjoy!